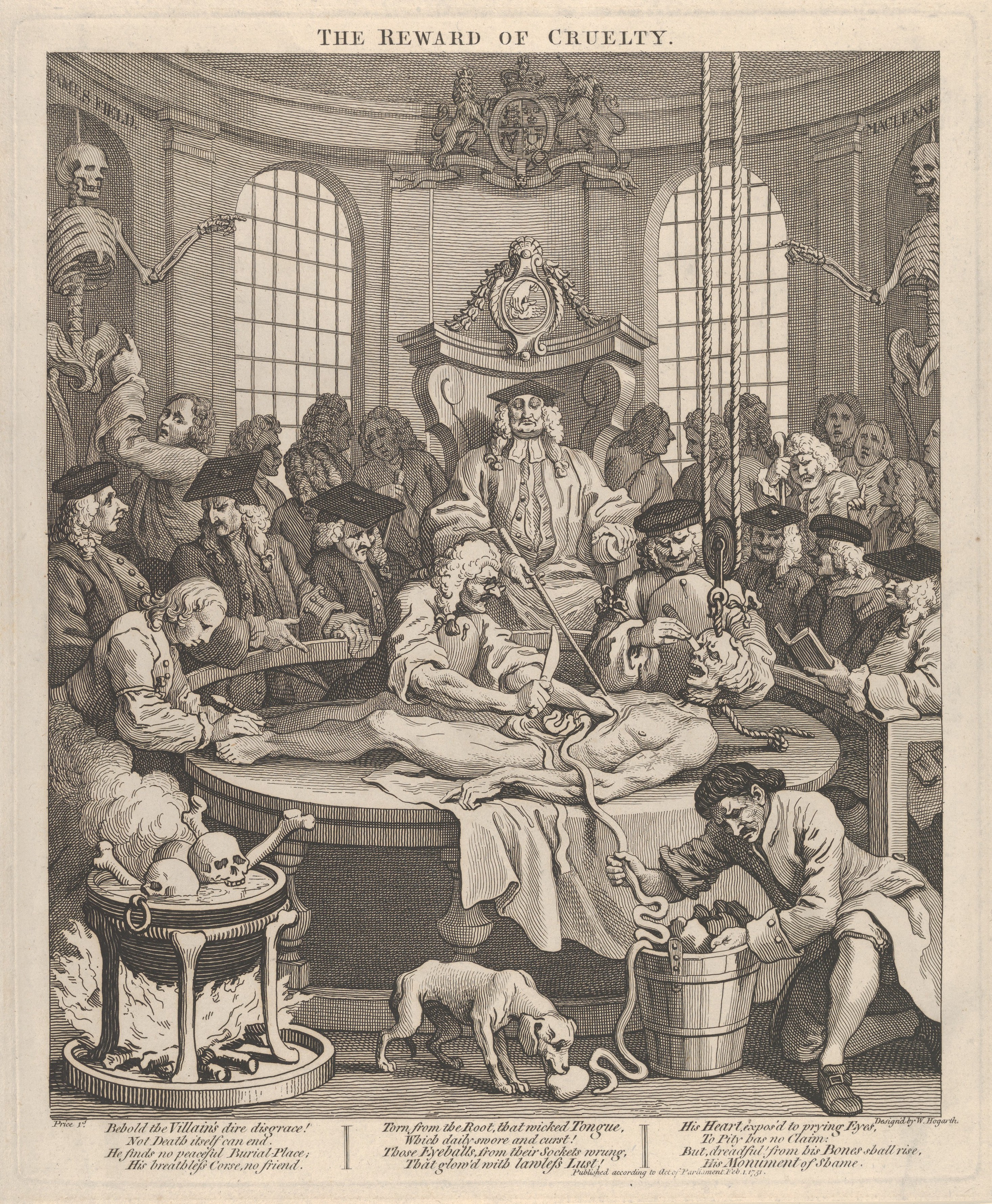 "The Reward of Cruelty" by William Hogarth
There is a great post up over at
Our Hen House
about William Hogarth's prints (engravings) as protest against cruelty. His series,
Four Stages of Cruelty,
depicts the connection of cruelty towards non-humans to cruelty towards fellow humans in societal problems and norms.
The post
considers activism within the artistic community both historically and contemporarily. This interests me greatly as I am guided by my own morals and activism when creating my artwork, as returning visitors to this blog must surely know.